Business Letters: Job Search
Dixie would like to offer to your attention this page about business letters related to the job search process.
Dixie is sure you realize the importance of the job search process and especially of doing it right. Even if you have been with the same company for a number of years and have no intention of leaving it, it is always good to be prepared in case your dream job comes up. And being prepared involves having an updated resume and cover letter.
Cover Letter
Dixie would like to start with a cover letter. First of all, she would like to emphasize that you should always have a cover letter nowadays. Having a good cover letter might become that additional step that will help you get the job. Besides, your cover letter needs to be customized for each job application as its customization gives you a much better chance of getting the job you are applying for.
Below is a sample of a cover letter Dixie would like to offer you.
Dixie tried to make the cover letter above as generic as possible but using just one example is probably not enough for you to be able to write a good cover letter and adjust it for all your needs. Dixie recommends Cover Letter Magic, 4th Ed: Trade Secrets of Professional Resume Writers
from Amazon, this book covers all aspects of building a cover letter, provides hundreds of examples and is an excellent reference resource to help you write an outstanding cover letter.
Resume
Dixie has mentioned on her site that in her opinion, resumes are not a proper type of business correspondence. But speaking about employment issues one needs to at least mention resumes. Nobody sends cover letters or resumes in an envelope by snail mail any more, but people/cats definitely send them by email more often than not. So this makes resumes part of business correspondence (as much as Dixie would like to avoid that, she cannot). Taking all that into consideration, Dixie has included a resume sample for you as well.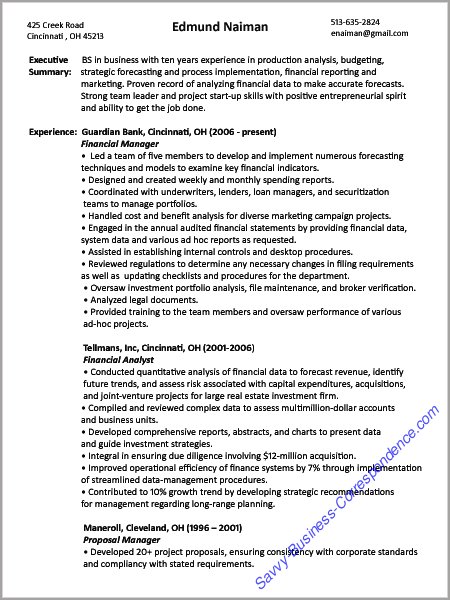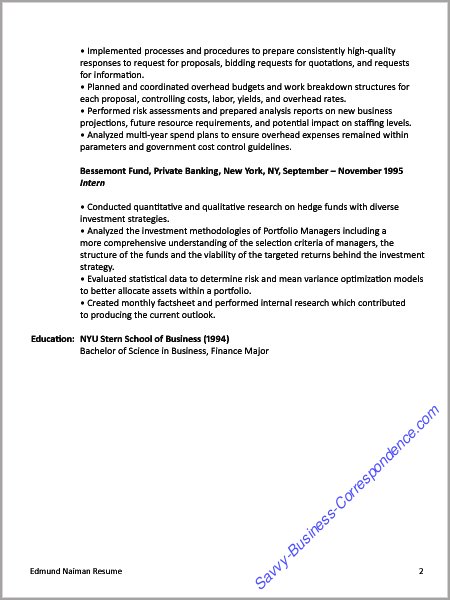 If you need more help with your resume Dixie recommends you check out this site about resumes.
Reference Letter
Dixie is sure she does not need to convince you that references lend a relational and personal dimension to the applicant''s resume, confirm its claims and provide additional information about the job seeker''s personal qualities, accomplishments and experiences. Initially reference letters were used just to confirm the employee''s dates of employment and title. Gradually they merged with recommendation letters.
Dixie''s advice regarding reference/recommendation letters is, make it a habit to collect one every time something changes: you change jobs or get a promotion, or your supervisor leaves the company. Another good strategy is to ask for reference every time you get performance evaluation. And believe Dixie when she tells you that it is better to ask a manager for reference rather than a coworker. The only exception is your current job.
If you are looking for a new job while still working somewhere else you can give a prospective employer copies of your work evaluations or ask coworkers, clients/vendors or some other people/cats you work with for references. Actually, your prospective employer should not even expect you to provide references from the current one. If they do, Dixie suggests you tell them that you are not in a position to alert your current employer that you are thinking of leaving until you know you get a firm offer. Here''s a sample of a reference letter, Dixie really likes it and hopes you do, too.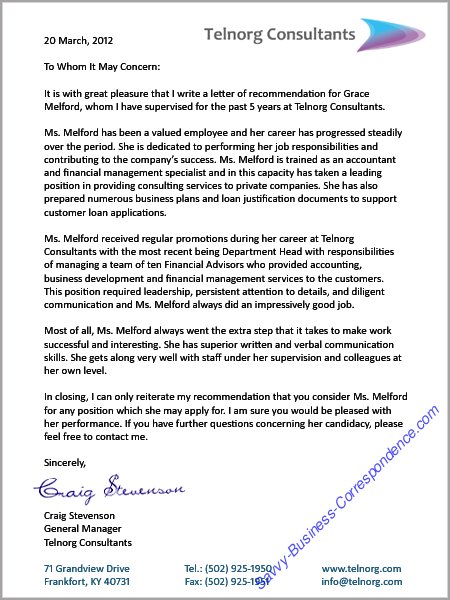 A Few Words About Addressing A Reference Letter
There are a lot of sources on the Internet that suggest you avoid using generic addresses like "To Whom It May Concern" or "Dear Sir or Madame". Dixie would like you to know her opinion, and she considers that nowadays there still are some types of business letters that can be addressed that way. A reference letter is one of those. It would be too much trouble to ask people writing a reference for you to address it to a certain person or company, and Dixie thinks (and a lot of other experts agree with her) that there''s not much sense in it.
Acknowledging Receipt of a Resume
The professional dealing with the hiring process should acknowledge the receipt of all resumes which unfortunately is not always done and probably not even always possible; we all know that many companies receive more job applications than they can handle. Still, Dixie would like to emphasize that professional etiquette dictates that such acknowledgements be sent. Below Dixie offers you an example of a letter acknowledging someone''s resume when there is no interest.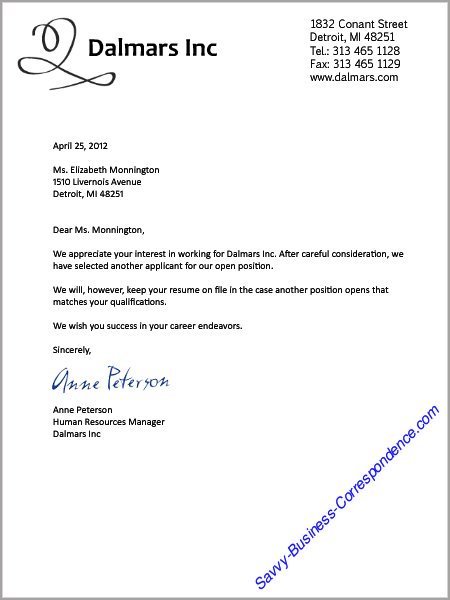 The companies can also send a very similar rejection letter to job candidates after an unsuccessful interview. And if you need to send a neutral or positive response, you will need to adjust the letter above, which is not that difficult, Dixie is sure.
Need help with your job search?
Dixie would like to bring to your attention a unique book on finding a job (not just searching for one), a #1 best seller on Amazon, What Color Is Your Parachute? 2014: A Practical Manual for Job-Hunters and Career-Changers
. This book is full of great insights on the entire psychology of job search. Do check it out if you haven''t yet.
Related Topics
Business Letters Related to Employment
Business Letter Samples